Tantalise your taste senses with scrumptious Thai Basil Pesto, a delicious dish that expertly combines traditional flavours with a modern touch. This sauce promises to provide a flavour explosion that will leave you demanding more. It is packed with brilliant Thai basil, spicy garlic, crunchy almonds, and tart lime.
We'll walk you through the steps of creating great Thai Basil Pesto at home in this post. Whether you're an accomplished home cook or a seasoned chef, this simple, step-by-step recipe will make perfecting this Thai-inspired delicacy a breeze.
Gather the freshest Thai basil leaves you can find at this point, ensuring sure they are colourful and fragrant. Add a strong garlic clove to them to give the pesto's flavour profile a delicious kick. Don't overlook the almonds since they add a delicious crunch and a mild nutty flavour.
Next, take a couple of fresh limes and squeeze out their acidic deliciousness to give the dish a completely new level of flavour. Basil's herbal undertones and the lime's zesty flavour combine harmoniously to provide a flavour that is guaranteed to please.
After combining all of the ingredients, transfer them to a food processor and process until a smooth and creamy texture is obtained. By including extra oil or lime juice, you may change the pesto's consistency to suit your tastes.
The opportunities are unlimited once you've mastered the skill of producing Thai basil pesto! This adaptable sauce goes well with a variety of foods, including pasta, sandwiches, grilled meats, and roasted veggies.
Let Thai Basil Pesto take centre stage and up your culinary game whether you're serving a lavish home-cooked meal to guests or treating yourself to one. Your loved ones will soon be pleading with you for your special dish if you let your imagination go wild!
Table of Contents
What is Thai Basil?
Southeast Asia is home to a variety of basil known as Thai basil (Ocimum basilicum var. thyrsiflora). Anise, licorice, and mint combine to create a flavor that is uniquely its own. Additionally, the leaves have a subtle peppery flavor that distinguishes them from other varieties of basil.
In Southeast Asian cooking, Thai basil is a common addition to meals like pad thai, larb, and tom yum goong. Additionally, it goes well with salads, soups, and stir-fries.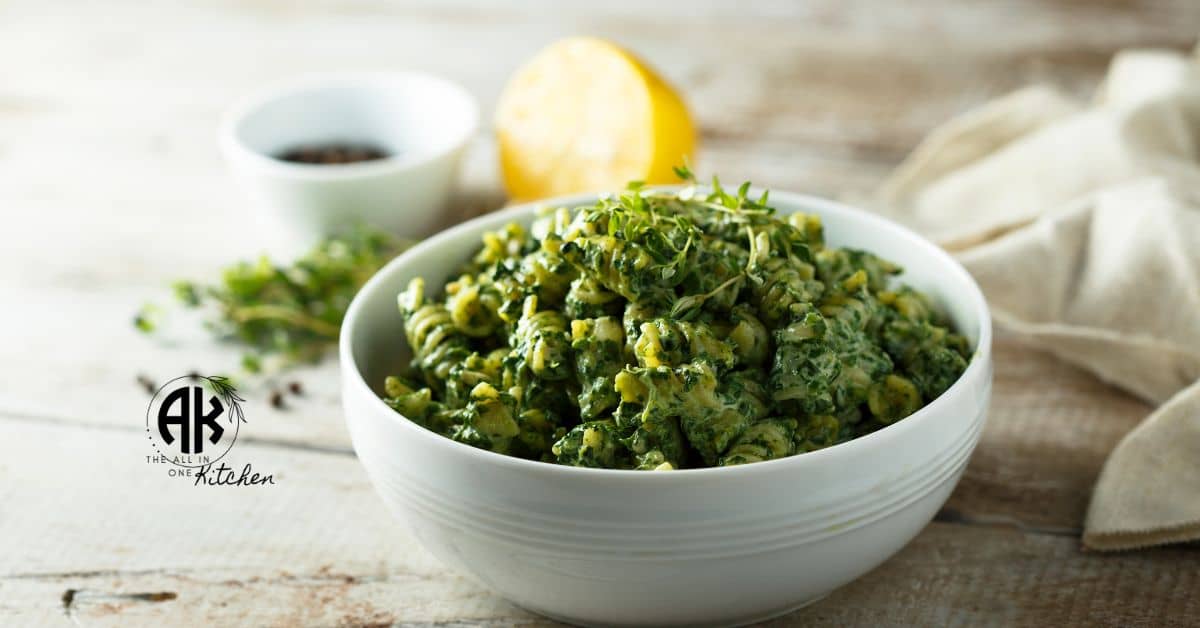 Differences Between Thai Basil and Other Types of Basil
Flavour: Compared to other varieties of basil, Thai basil has a stronger anise or liquorice flavour. Additionally, it has a subtle spice.
Thai basil features smaller, more angular leaves and purple stems than other varieties of basil.
Thai basil is often planted as an annual despite being a fragile perennial. It favours well-drained soil and warm, humid regions.
Thai basil is a fantastic choice if you're seeking basil with a distinctive flavour. It is a herb that works well in many different cuisines.
For utilising Thai basil, consider these suggestions:
Thai basil tastes best when it is added to recipes fresh. It is recommended to add it towards the end of cooking since if it is cooked for an excessive amount of time, it may wilt.
Combine it with other flavours: Lemongrass, ginger, and chilli peppers are some additional Southeast Asian flavours that go well with Thai basil. Additionally, it may be used in Italian-inspired meals like tomato sauce and pesto.
Try numerous uses for Thai basil; it's a versatile herb, so do some experimenting. The way it blends with various flavours can surprise you.
Why is Thai Basil so Good?
Discover Thai Basil's Benefits: A Requisite Garden Addition!
Thai basil stands out from its sweet basil relative because to an enhanced flavour and a mouthwatering licorice and anise taste. Sweet basil has a spicy and minty flavour, yet this plant offers a more flavorful and interesting cooking experience. Beyond its flavour, the plant is remarkable to look at because to its alluring purple stems and flower buds that sporadically spill over its thin leaves.
Enhance your yard while raising the bar on your cookery with Thai basil's delicious flavour. This adaptable herb is a useful addition to any kitchen since it gives a variety of recipes a touch of beauty.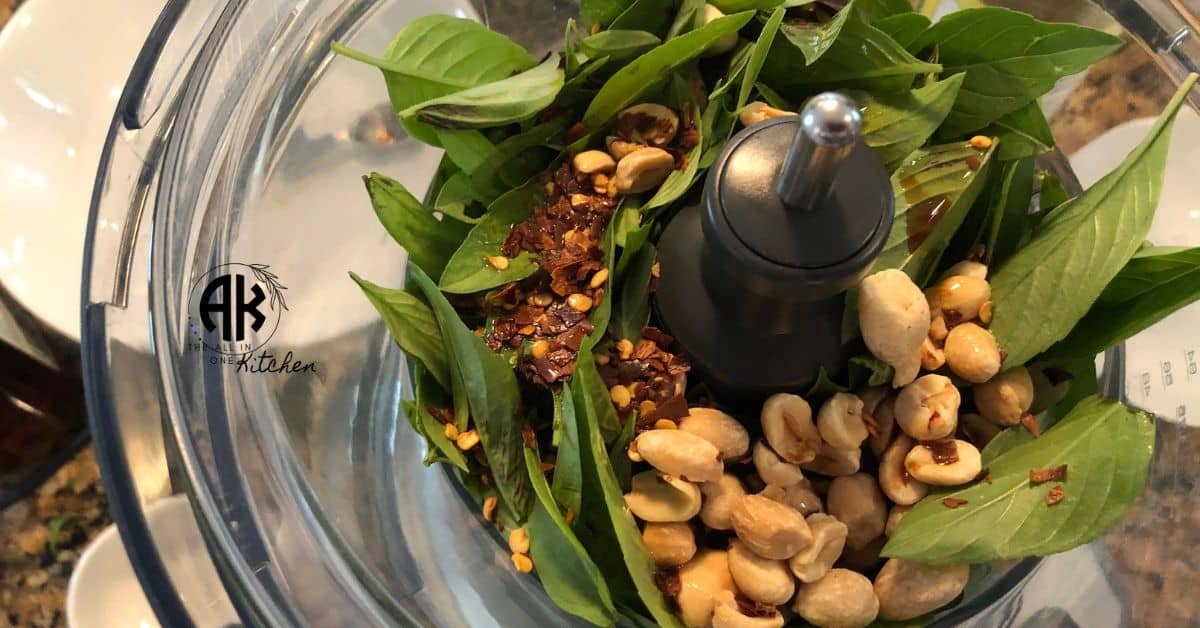 What is Thai Basil Used For?
Benefit from culinary versatility: basil and Thai basil go well with a variety of foods!
Thai basil is a common component in many Southeast Asian dishes, particularly those from the Thai, Vietnamese, and Cambodian cuisines. Its aromatic presence enhances every recipe by adding a delightful and distinctive touch to chilled beverages, soups, salads, stir-fries, curries, and even chilled drinks.
Contrarily, the more widely used basil plays a significant role in Italian and Mediterranean cuisine and is an essential constituent of the pesto sauce. Its minty and peppery flavour enhances pasta, pizza, and other Mediterranean foods.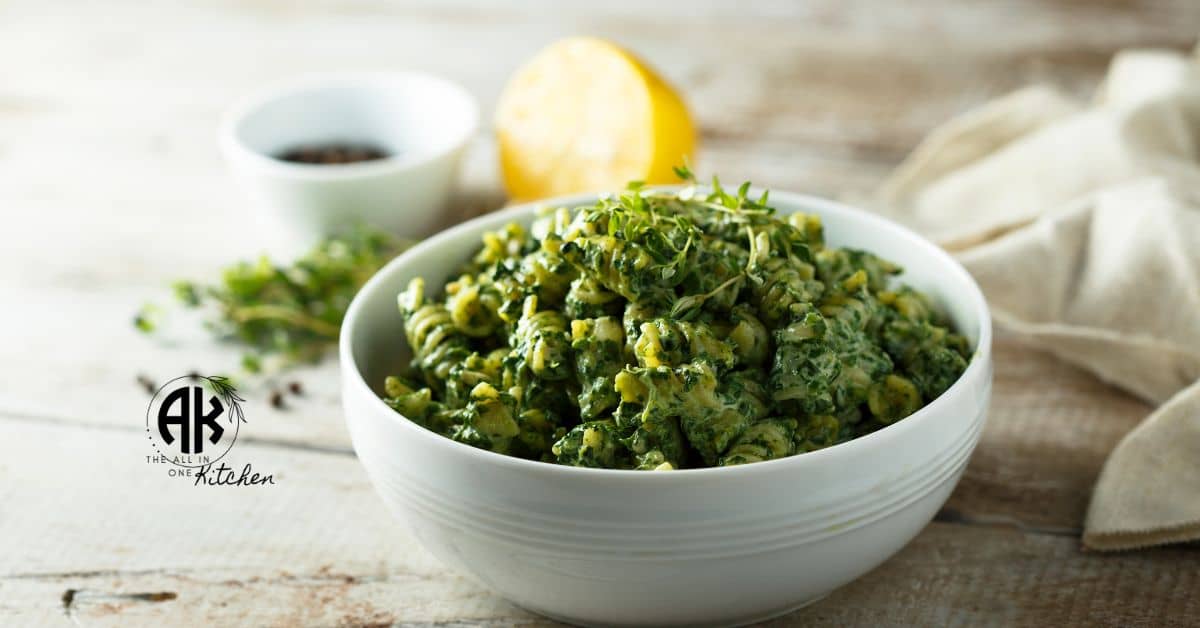 Are There Two Types of Basil?
There are four primary varieties of the popular and useful plant known as basil, each with its own special traits. The sweet basils, such as "Genovese" and "Napoletano," which are distinguished by their big, velvety leaves, arrive first. Italian cuisine regularly employs these delectable varietals to make wonderful pesto sauces.
The tiny-leaved/dwarf basils are the next in line and are ideal for growing in containers or limited spaces. Any recipe would benefit from the addition of their small, delicious leaves.
The visually beautiful purple-leaved basil adds a splash of color to your surroundings while also providing a mild basil flavor with a subtle twist.
Not to mention, there are varieties of basil with fragrant leaves, like lemon or cinnamon basil, that enhance your culinary explorations with distinctive and energizing fragrances.
Which Basil is Better?
For your herb garden, you may get the greatest basil kinds here!
Nothing compares to the delicious flavour of sweet basil in terms of taste. The Genovese basil stands out among the species of sweet basil as the star of traditional Italian dishes like pesto as well as a variety of delicious sauces and soups. This herb may easily be grown in your yard, and it will provide you with a lot of big leaves that you can use to quickly garnish and flavour your dish.
Because of the culinary enchantment sweet basil lends to your meals with its intense perfume and savoury presence, it belongs in every herb garden. Therefore, whether you're a seasoned gardener or just getting started, growing sweet basil, especially the Genovese type, is a tried-and-true strategy to enhance the flavour of your meals.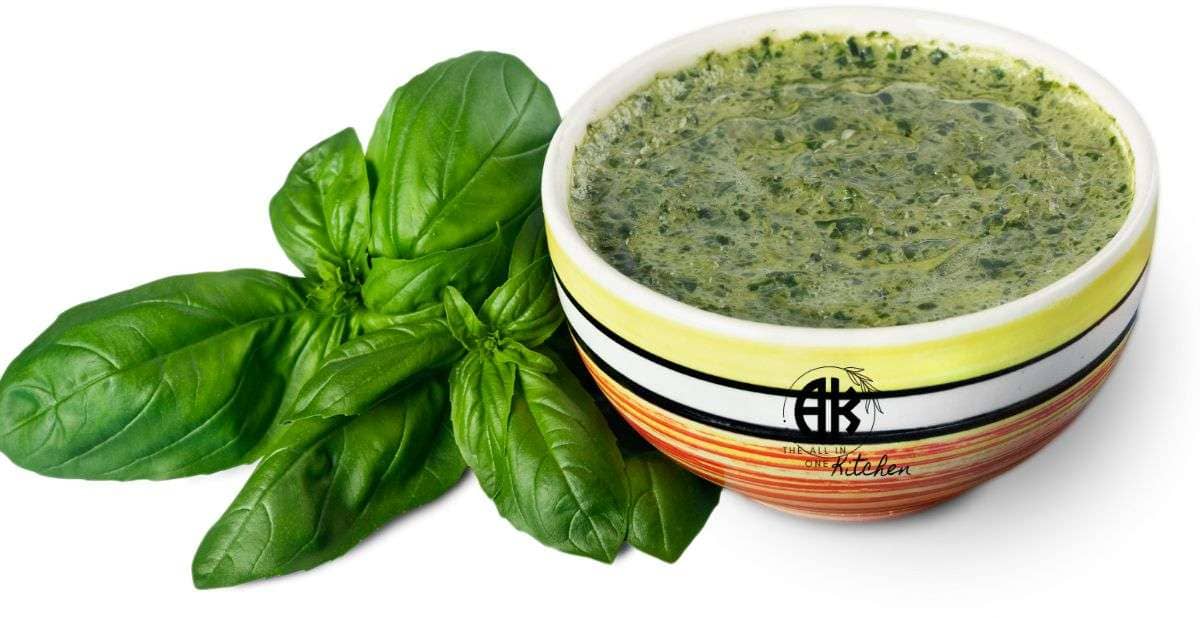 Which Basil is Used for Cooking?
Find out which choice is best: sweet basil, a kitchen need!
The all-time favourite basil cultivar is the renowned Sweet Basil. Its aromatic leaf is used in many dishes because of the way it enhances food with its flavour and aroma. This herb is a perfect addition to any herb garden since it can grow to a height of 12 to 18 inches and has colours ranging from brilliant green to seductive purple. Whether you're a professional chef or a home cook, growing Sweet Basil is necessary if you want to add a burst of delectable taste to your culinary creations. Don't let this essential culinary ingredient go by; start cultivating sweet basil right away.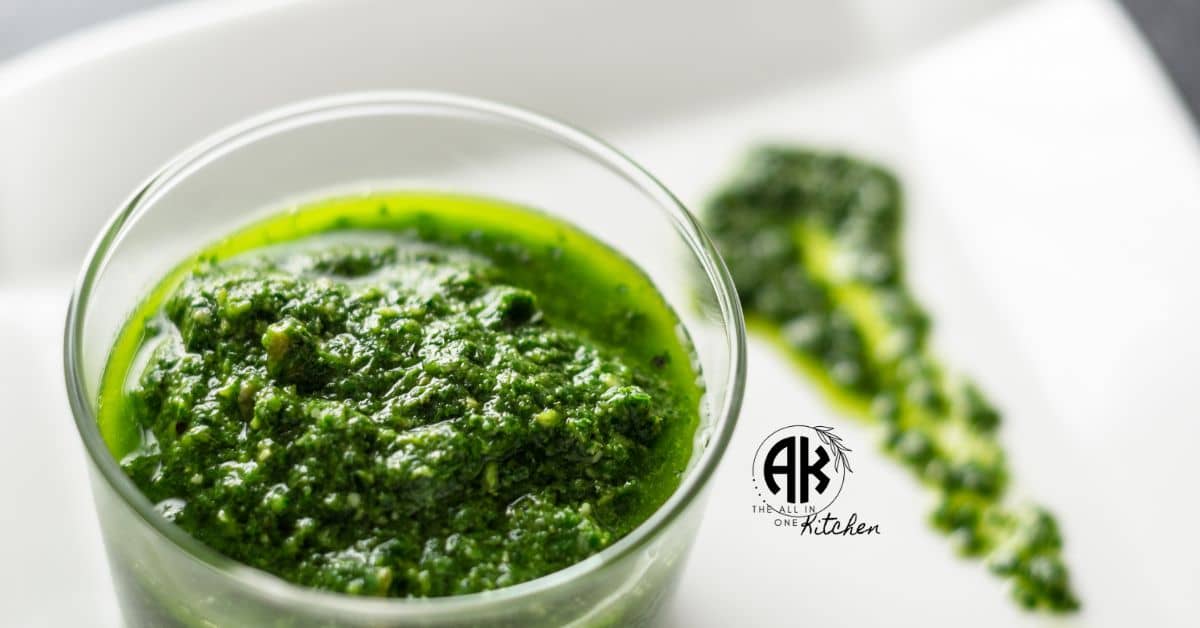 What is The Difference Between Basil and Thai Basil Leaves?
Explore Flavour: Thai Basil and Sweet Basil's Uniqueness!
Enjoy the distinctive flavor of Thai basil leaves, which has strong undertones of licorice and spice. Enjoy the lovely sweetness and spicy undertones of the appropriately termed sweet basil, on the other hand. Thai basil distinguishes out visually thanks to its seductive purple stems, whilst sweet basil has the more traditional green stems. Why not embrace the variety and enhance your meals with the beautiful flavors of Thai basil and the delicious taste of sweet basil? Both herbs lend their own special charm to culinary masterpieces.
What is The Flavor Difference Between Basil and Thai Basil?
Basil and Thai basil have distinct tastes because they have various flavour qualities. Because of its delicious combination of sweetness and mildly spicy aromas, basil, often referred to as sweet basil, is a common component in Italian and Mediterranean cuisines. Thai basil,
on the other hand, has a stronger and brighter flavour profile because of its bold and unique flavour, which prominently incorporates components of licorice and spice. You may experiment with and enjoy a broad variety of culinary pleasures with both herbs since they both provide their own particular flavour to dishes.
How Do I Identify Different Types of Basil?
Different varieties of basil may be distinguished, which can be a fun and rewarding process. To help you identify between distinct basil kinds, consider the following crucial elements:
Leaf form: Take note of the basil leaves' form. While some types may have smaller, more delicate leaves, others may have larger, wide leaves.
Leaf Colour: Pay close attention to the basil leaves colour. They might be anything from vivid green to purple hues.
Inhale the perfume of a leaf after gently crushing it. Different varieties of basil have distinctive aromas, such as lemony, sweet, or spicy.
Taste: Try a little bit of the basil leaf if you can. Take note of the flavour, which ranges from strong and liquorice-like to sweet and peppery.
Take a look at the basil plant's general development pattern. While some kinds may grow short and lanky, others may be compact and bushy.
Look closely at the basil stems' colour. Depending on the species, they might be green or purple.
Flowers: Take a look at the flower buds. Some varieties of basil could have recognisable blossoms that help identify them.
The name and seed packaging should be carefully examined to determine the particular basil type when buying basil seeds or plants.
You may safely recognise and enjoy the remarkable variety of basil kinds in your herb garden by paying close attention to these elements.
Can I Use Sweet Basil instead of Thai Basil Pesto?
Yes, you can make pesto using sweet basil instead of Thai basil. The flavour, though, will be different. Due to the milder flavour of sweet basil compared to Thai basil, the pesto will be less spicy and more herbaceous in flavour. To make up for the lack of heat in the pesto, you could also want to add a bit extra garlic or pepper.
To use sweet basil in pesto, follow these suggestions:
Use extra basil: The pesto needs more basil since sweet basil has a milder flavour than Thai basil. Aim for using sweet basil roughly 1.5 times as much as Thai basil.
Increase the amount of garlic you use since it will help the pesto taste spicier. Each batch of pesto can have up to two garlic bulbs added.
Add extra pepper: You may increase the amount of spice in your pesto by adding a pinch of black pepper.
Experiment: Try out many flavours to determine which one you like. For the pesto, you can use other herbs like mint or cilantro. Pine nuts and grated Parmesan cheese are further options.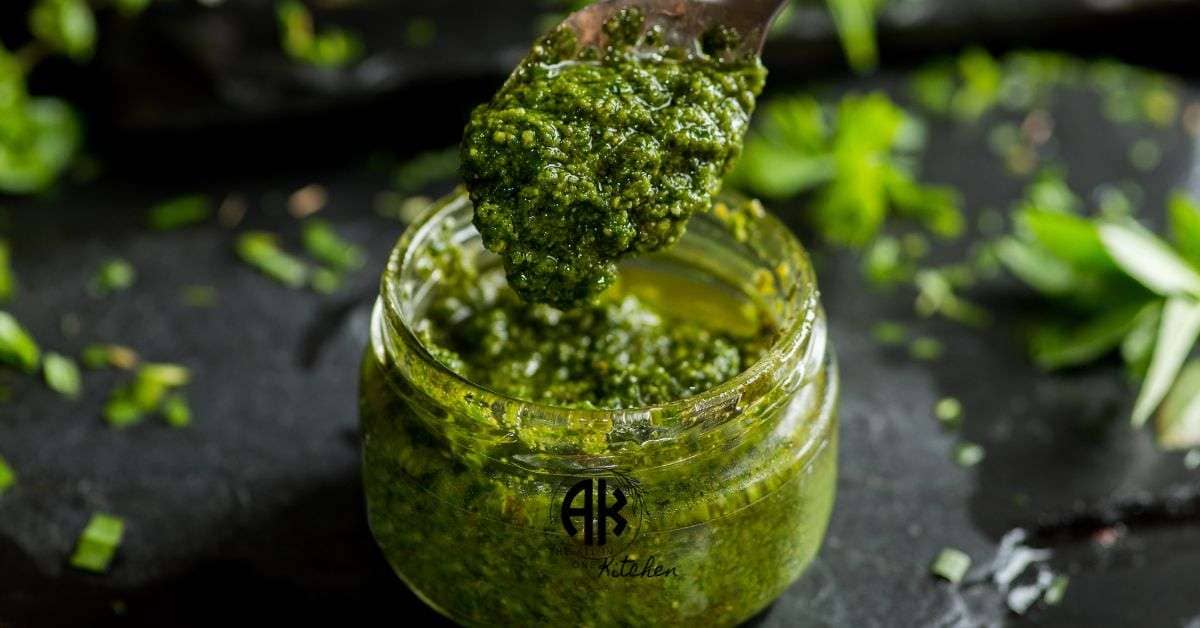 More Delicious Recipes
Delicious Orange Jello Salad Recipe
5 Tips for the Perfect Egg Garlic Fried Rice Recipe
Best 7 AirFood Recipe Ideas And How To Make Them
Delicious Panera Thai Chicken Soup
Best Air Fryer Twice Baked Potato Recipe
The Perfect Subgum Wonton Soup
The Secret to Dave's Hot Chicken How to Make It at Home
Delicious Crack Broccoli Recipe
Best Ever Instant Pot Air Fryer Boneless Chicken Breast Recipes
A Delicious and Healthy Air Fryer Chicken Nuggets
Simple Air Fryer Lemon Garlic Chicken Breast
Thai Basil Pesto Recipe
We'll get into the recipe itself, which serves as the article's centrepiece, in this part. You're going to love the exquisite flavour combination in this pesto and want to use it in every dish, so be ready to be astonished.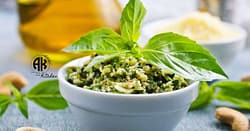 Best Thai Basil Pesto Recipe
We'll get into the recipe itself, which serves as the article's centerpiece, in this part. You're going to love the exquisite flavor combination in this pesto and want to use it in every dish, so be ready to be astonished.
Ingredients
2 Cup fresh Thai basil leaves
½ Cup toasted pine nuts or peanuts
4-5 cloves garlic
½ Cup grated Parmesan cheese
½ Cup extra-virgin olive oil
1 Tbsp fresh lime juice
½ Tbsp red pepper flakes
Salt and pepper to taste
Instructions
Select the Freshest Basil: Begin by choosing Thai basil leaves that are fresh and bright. This pesto differs from conventional varieties because of its distinctive peppery flavor.

Toast the Nuts: In a dry pan over medium heat, toast the pine nuts or peanuts until they become brown and have a nutty scent.

Ingredients: Place the Thai basil, roasted almonds, garlic, and Parmesan cheese in a food processor and pulse until smooth. To finely chop the items, continue to pulse.

Olive Oil: Slowly drizzle the extra virgin olive oil into the operating food processor. With the help of the other ingredients, the oil will emulsify to produce a creamy and smooth texture.

Add the Lime Juice: To give the pesto a lovely tang that accentuates the earthy flavors of the basil, add the fresh lime juice to the mixture.

Adapt the Seasoning: Add salt, pepper, and red pepper flakes to the pesto (if you want a little spice). To suit your own preferences, adjust the seasoning.

Taste and Adjust: Give your dish a quick taste. You are welcome to change any component to get the flavor balance you like best.

Store or Serve: You may either use the Delicious Thai Basil Pesto right away to improve your favorite meals, or you can store it in an airtight jar in the refrigerator for up to a week.
Video
Notes
Delicious Thai Basil Pesto: A Versatile Culinary Wonder
The several ways you may use Delicious Thai Basil Pesto to improve a variety of foods are covered in this section.
Pasta Perfection with Thai Pesto
Use a lot of Thai basil pesto to enhance the flavor of your pasta recipes. Rich pesto is generously drizzled over the pasta, giving it a burst of herbal freshness and a zesty tang that goes well with pasta dishes that are both vegetarian and meat-based.
Thai Pesto Bruschetta
Make your guests an excellent appetizer with Thai Pesto Bruschetta. Spread toasted bread pieces with pesto for a wonderful fusion of Thai and Mediterranean flavors, then top them with ripe cherry tomatoes and feta cheese.
Stir-Fry Sensation
Stir-fries may benefit from Thai Basil Pesto in a number of ways. The aromatic blend of Thai basil, garlic, and almonds gives traditional stir-fry dishes a distinctive touch and creates a delectable symphony of flavors.
Zesty Sandwich Spread
Put some Thai Basil Pesto spread on your sandwich and say goodbye to boring sandwiches. If you want to make grilled chicken, roasted veggies, or a straightforward Caprese sandwich, use it as the basis.
Thai pesto marinade
Marinate your meats in Delectable Thai Basil Pesto for a great flavor boost. The pesto marinade will improve your dishes whether you make chicken, fish, or tofu.
Savory Veggie Dip
Greek yogurt or cream cheese may be combined with Thai basil pesto to make a delicious dip for your veggie dish. The tantalizing combination of Thai and Mediterranean flavors will astound your visitors.
How long does Thai Basil Pesto last?
The Best Thai Basil Pesto may remain fresh for up to a week when kept in the refrigerator in an airtight container. It may be frozen in tiny parts for extended preservation.
Can I use other nuts in the recipe?
Absolutely! While conventional ingredients like pine nuts and peanuts can be used, you can also include cashew, almond, or macadamia nuts for a different flavour.
Is Thai Basil Pesto spicy?
You are in charge! You may make the pesto hotter by using red pepper flakes. To get the heat you want, adjust the quantity.
Can I freeze the pesto?
The Best Thai Basil Pesto may be frozen for up to three months. To make it more convenient, divide it into little parts and store them in freezer-safe containers.
What are the best dishes to pair with Thai Basil Pesto?
Thai Basil Pesto is a versatile condiment that goes well with a wide range of foods, including pasta, sandwiches, bruschetta, and stir-fries.
How many calories in a bowl of pesto?
Pesto: Is It Healthy? Variety, Components, Nutrition, and Recipe
Classic pesto may add a substantial amount of fat and calories to your diet because it's made with olive oil, almonds, and cheese. (1) is provided by a serving of 1/4 cup (63 grammes): 263 calories. 6 grammes of protein.