Are simple, tasty dishes something you like eating? The greatest Egg Garlic Fried Rice dish is what you'll adore in that situation! In this delectable fusion cuisine, fried rice's straightforwardness is combined with eggs' opulence and the alluring scent of garlic. Using this recipe can quickly make you a skilled cook, regardless of how much experience you have in the kitchen.
Put your apron on and get ready for an amazing culinary experience that will have everyone at the table begging for more.
The ideal Egg Garlic Fried Rice recipe is the ideal fusion of fragrant garlic, fluffy eggs, and perfectly cooked rice. The meal is Asian in origin and has gained popularity around the world for its flavorful simplicity. The step-by-step instructions for making this delicious show-stopper should now begin.
Table of Contents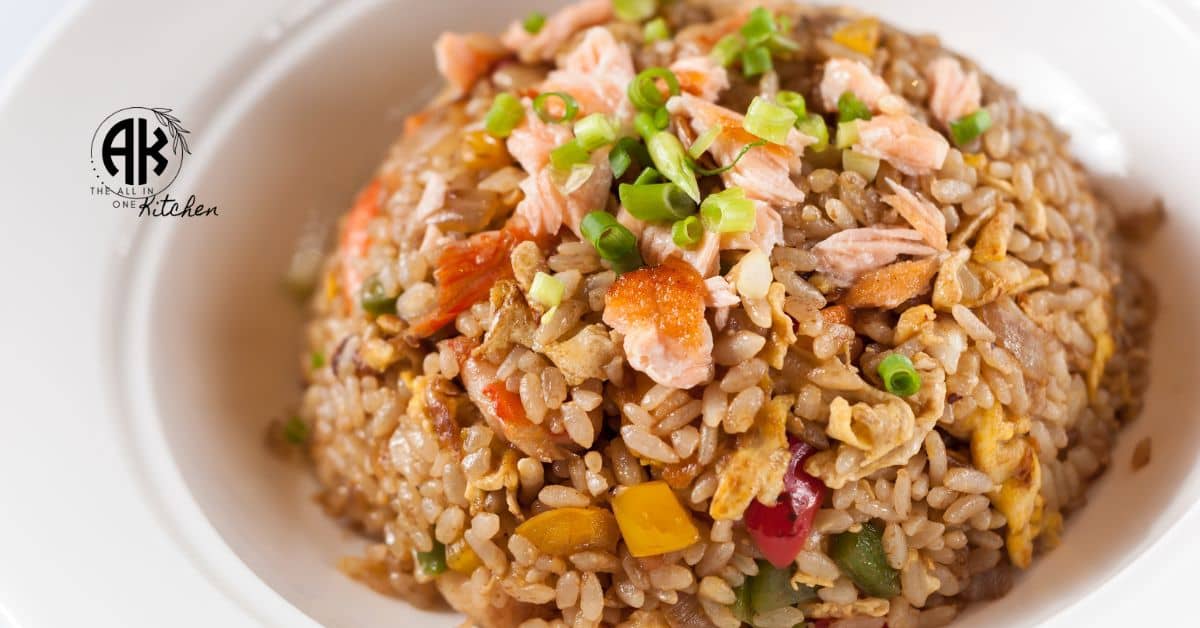 Is Fried Rice and Eggs Healthy?
Introducing 10 Delicious Low-Calorie Fried Rice Recipes (Embracing Fried Rice's Goodness)
Salted Egg Yolk Fried Rice is a delicious and healthy alternative that will satisfy your palate. This recipe is full of flavour and ideal for health-conscious people because it has just 455 calories, 43 grammes of protein, 9 grammes of fat, and 50 grammes of carbohydrates. This fried rice variation, which emphasises an exceptional nutritional profile and stands out for its high protein content, offers a hearty and delicious lunch.
With this selection of 10 healthy and low-calorie fried rice dishes, you may enjoy the deliciousness of fried rice without sacrificing your health. There is a healthy choice to suit every taste, from versions that are packed with vibrant vegetables to alternatives that are protein-rich and gluten-free. Discover these delicious recipes for guilt-free, flavorful fried rice that won't leave you feeling sluggish.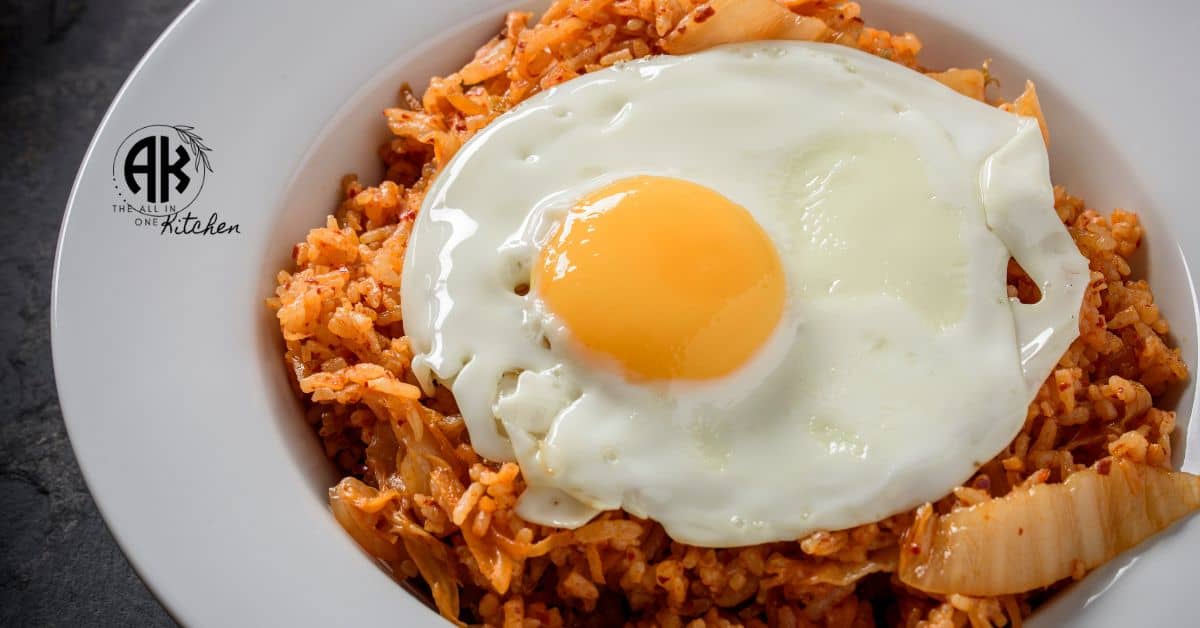 Can I Eat Egg Fried Rice During Weight Loss?
Learn to Love Egg Fried Rice: A Perfect Addition to Your Weight Loss Programme
Enjoy the delicious simplicity of Egg Fried Rice, a quick and simple meal that supports your weight loss efforts. This quick and easy recipe is packed with nutrients and is a gratifying solution for hectic days.
The dish's nutritious value is further increased by the addition of fresh greens, boosting its health advantages to new heights. This colourful take on traditional fried rice is wholesome and savoury, and it is brimming with necessary vitamins and minerals.
With this nutritious and delectable Egg Fried Rice, you can enhance your gourmet experience while enjoying a meal that doesn't make you feel bad about supporting your weight loss objectives.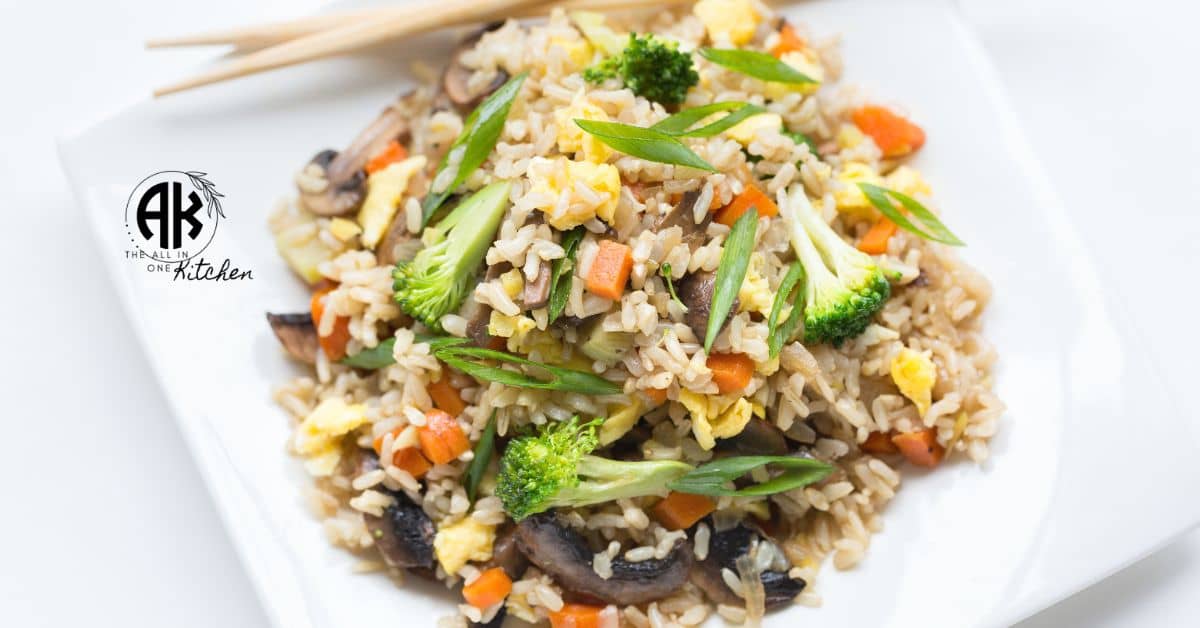 Is it Okay to Eat Rice When Trying to Lose Weight?
For powerful weight loss, tips on using ideal rice
If shedding those extra pounds is your point, research shows that eating rice at noon can usually be worthwhile. To maximize its benefits, opt for bubble or steamed rice formats to avoid or use oil and fat. This will help reduce unnecessary calorie intake while maintaining the dietary benefits of rice.
To further upgrade your weight loss initiative, consider pairing rice with high-fiber vegetables or protein-rich sources. This blend adds a satisfying element to dinner, keeps you fuller for longer, and curbs unwanted nibbling tendencies.
Choosing the Right Rice
Rice selection is the cornerstone of each outstanding fried rice dish. Choose long-grain rice over short-grain rice since the former has a distinctive scent and the latter becomes less sticky when cooked. The fried rice won't clump together since the individual grains will remain distinct.
Use leftover rice that has cooled in the fridge for at least several hours or overnight to get the ideal texture. As the rice cools, it will firm up, making it simpler to stir-fry without clumping.
Mastering the Garlic Infusion
The key component that gives egg garlic fried rice its distinct flavour is garlic. Finely chop the garlic cloves and sauté them in heated oil until they get golden brown to perfect the garlic infusion. Your fried rice will taste better overall since the garlic's fragrant flavour will be absorbed by the oil.
Pro tip: Before adding the rice, let the minced garlic stay in the heated oil for a few seconds to give it even more of a distinct garlic flavour. The garlic fragrance will be enhanced with this method without being burned.
The Art of Stir-Frying
Your egg garlic fried rice will be perfectly cooked and flavorful if you apply a critical cooking method called stir-frying. To give adequate surface area for the rice to cook rapidly and uniformly, use high heat and a broad pan.
The eggs should be cracked into a well that has been made in the centre of the pan. To evenly spread the eggy deliciousness throughout the dish, briefly scramble the eggs before combining them with the other ingredients.
Enhancing with Umami
Include umami-rich ingredients like soy sauce, oyster sauce, or fish sauce in your egg garlic fried rice to up the ante. The meal becomes even more delicious as a result of the savoury toppings' depth and richness.
Keep in mind the amount of salt in the sauces you use, especially when salting the fried rice. It's preferable to start small and add more as desired.
Adding Textural Delights
Good fried rice dishes appeal to the senses as well as the taste because of their varied textures. To add crunch to every dish, think about incorporating coloured veggies like bell peppers, carrots, and peas.
Add some diced cooked chicken, prawns, or tofu for a boost in protein. The dish's satiety and nutritional value are increased as a result.
More Delicious Recipe
Best 7 AirFood Recipe Ideas And How To Make Them
Delicious Panera Thai Chicken Soup
Best Air Fryer Twice Baked Potato Recipe
The Perfect Subgum Wonton Soup
The Secret to Dave's Hot Chicken How to Make It at Home
Delicious Crack Broccoli Recipe
A Quick and Easy Cranberry Orange Bisconie Costco Recipe
Best Ever Hello Fresh Cream Sauce Base recipe(2023)
Egg Garlic Fried Rice Recipe
Perfect Egg Garlic Fried Rice Recipe is a delicious dish of fragrant garlic, fluffy eggs and perfectly cooked rice that you will want to eat again and again once you make it. Let's learn how to cook this delicious garlic fried rice recipe. Now, check out the step-by-step guide to making this delicious masterpiece.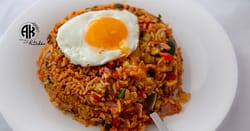 Perfect Egg Garlic Fried Rice Recipe
Perfect Egg Garlic Fried Rice Recipe is a delicious dish of fragrant garlic, fluffy eggs, and perfectly cooked rice that you will want to eat again and again once you make it.
Ingredients
2

cup

cooked and cooled long-grain rice (preferably day-old rice)

3

eggs, lightly beaten

1

big

garlic

2

tbsp

vegetable oil

1

soy sauce

½

sesame oil

¼

cup

onions(chopped)
Salt and pepper to taste
Instructions
Make sure that your rice is cooked and chilled before you start. For this dish, day-old rice works best because it tends to be less sticky.

Eggs: In a small dish, whisk the eggs with a dash of salt. Set bowl aside.

Saute Garlic: In a large pan or wok, heat the vegetable oil over medium-high heat. Garlic that has been minced should be added and sautéed for approximately a minute, or until aromatic.

Pour the beaten eggs into the opposite half of the skillet after pushing the garlic to one side. The eggs should be scrambled until just barely done.

Rice to be combined: Pour the cooked rice into the skillet and stir to separate any clumps with a spatula. Rice, garlic, and eggs should all be well blended.

To season the rice combination, drizzle soy sauce and sesame oil over it. Stir-fry for a further two to three minutes to give the flavors time to blend.

Add Green Onions: Give the fried rice one last toss before adding the chopped green onions.

Taste and adjust: After giving the fried rice a good taste, season it with salt and pepper to your liking.

Remove the pan from the heat and serve once the rice is well heated and the other ingredients are mixed in.

Decorate and Enjoy: Enjoy the burst of flavors by serving the Perfect Egg Garlic Fried Rice hot and topped with additional green onions!
Video
Notes
Pro Tips for Perfection
It takes precision and a few culinary skills to make the ideal Egg Garlic Fried Rice. Here are some expert recommendations for perfecting your dish:
Use Day-Old Rice: Using day-old rice aids in fried rice's attainment of the optimum texture and keeps it from getting mushy.
Cooking at a High Temperature: Stir-frying rice at high-temperature locks in the flavours and gives it a somewhat crunchy texture.
Add colour and nutritious value to your cuisine by using your favourite veggies, such as carrots, bell peppers, or peas.
Try Different Proteins: For a protein-rich alternative, you may also add cooked prawns, poultry or tofu in addition to the eggs.
Choosing low-sodium soy sauce will give your food a gentler flavour; using black soy sauce will give it a deeper colour and flavour.
Cool Leftovers: Place any leftovers in the refrigerator in an airtight container. The flavours tend to combine and deepen with time, making it even better the second day.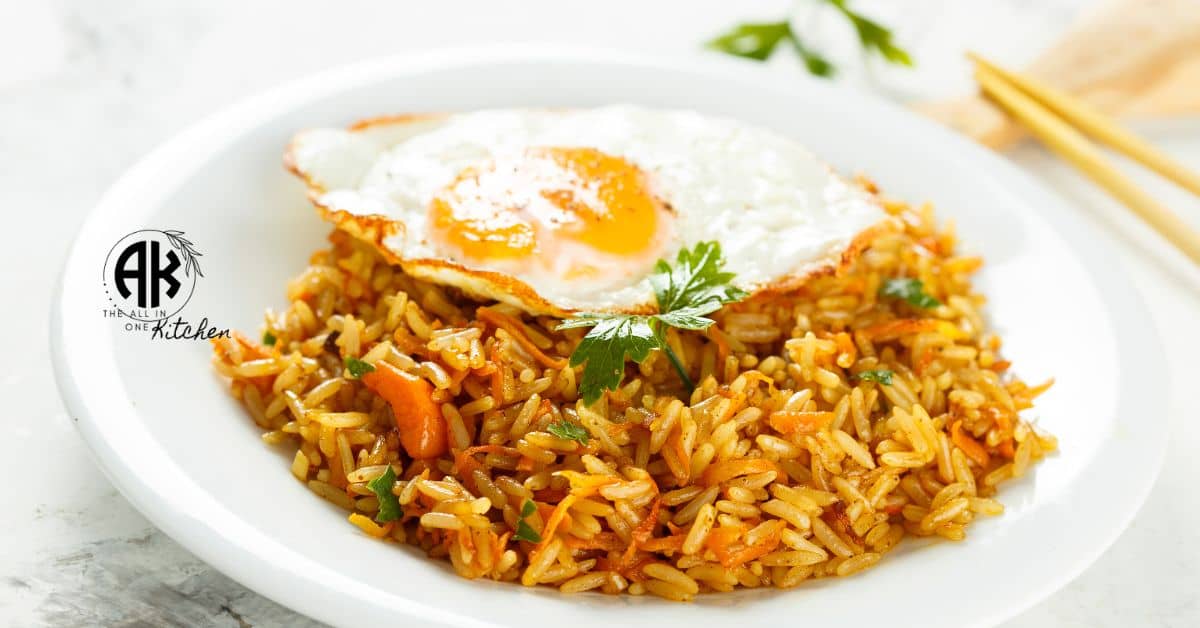 Conclusion
The soothing appeal of fried rice is combined with the mouthwatering tastes of eggs and garlic in the perfect Egg Garlic Fried Rice recipe. It is a go-to recipe for family gatherings, potlucks, and quick weekday meals due to its ease and adaptability. You may adapt this recipe to your tastes and preferences with a little imagination and personalization.
So the next time you're in the mood for a delicious fusion treat, try our recipe for Perfect Egg Garlic Fried Rice for an amazing dining experience. When your family and friends begin asking for this dish frequently, don't be shocked!
Can I freeze the leftovers?
Although you may freeze the leftovers, be aware that when you reheat them, the texture can alter slightly. For the greatest flavour and texture, fried rice should be eaten right away.
How do I prevent the rice from sticking to the skillet?
Make sure your wok or pan is well-seasoned and lubricated. Using rice that is at least a day old and stirring often also aid prevent sticking.
Can I add meat to this recipe?
Absolutely! To make this recipe feel heartier and more substantial, cooked and chopped chicken, steak, or prawns might be great additions.
Can I make this recipe ahead of time?
The rice and egg-garlic combination can be made in advance and combined right before serving. For hectic days, this is a fantastic time-saving choice.
Is it necessary to use sesame oil?
The flavour is improved and given a nutty scent by the use of sesame oil. If you don't have sesame oil, you may use peanut oil as a replacement.
Can I use other types of rice for this recipe?
Absolutely! While long-grain rice is ideal, you may also use brown rice, jasmine rice, or basmati rice for a healthier alternative.