Dahi Chicken Recipe is one of the amazing Indian recipes that you will enjoy. This recipe starts with your yogurt-based marinade, the chicken is cooked in a wonderful marinade of ginger-garlic, turmeric and red chili powder so you'll get a different feel and get lost in every bite of this recipe.
We Indians love food a little more, so we cook different types of recipes with chicken again and again, just like this today's wonderful recipe, if you make it at home once and eat it, then you will make it again and again, its taste is so good.
You can make this recipe your own way like you can add potato or carrot or bell pepper if you want.
Whenever we go out to eat somewhere, we sometimes eat this recipe because this Dahi Chicken Recipe is very juicy and soft and it is wonderful to eat and it is very good to eat with bread which you will not forget to eat once.
Table of Contents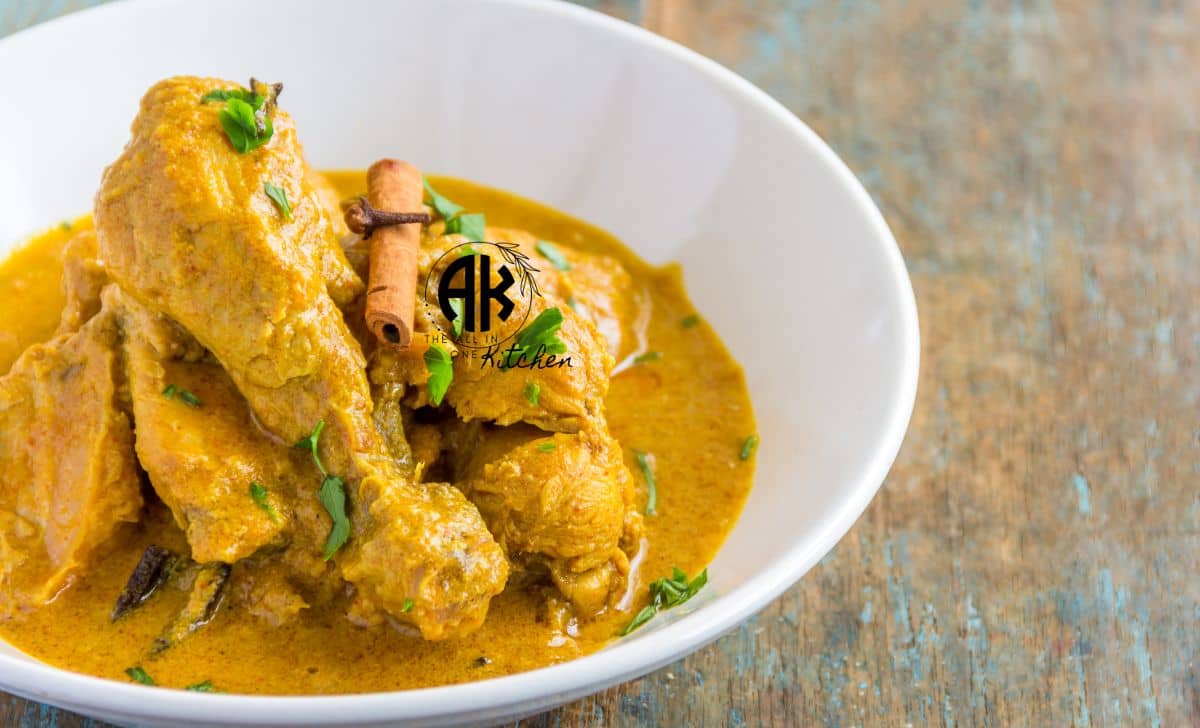 History of Dahi Chicken
Dahi Chicken has its roots in cooking in India especially in your North Indian and Mughlai traditions. This Dahi Chicken recipe of yours is inspired by the use of curd in Mughal cuisine with a creamy and lightly spiced gravy. However, given the exact information of this recipe, it is believed that this recipe may have been made during the Mughal period in North India. However, the mixture of curd and chicken in this recipe is very good for all children.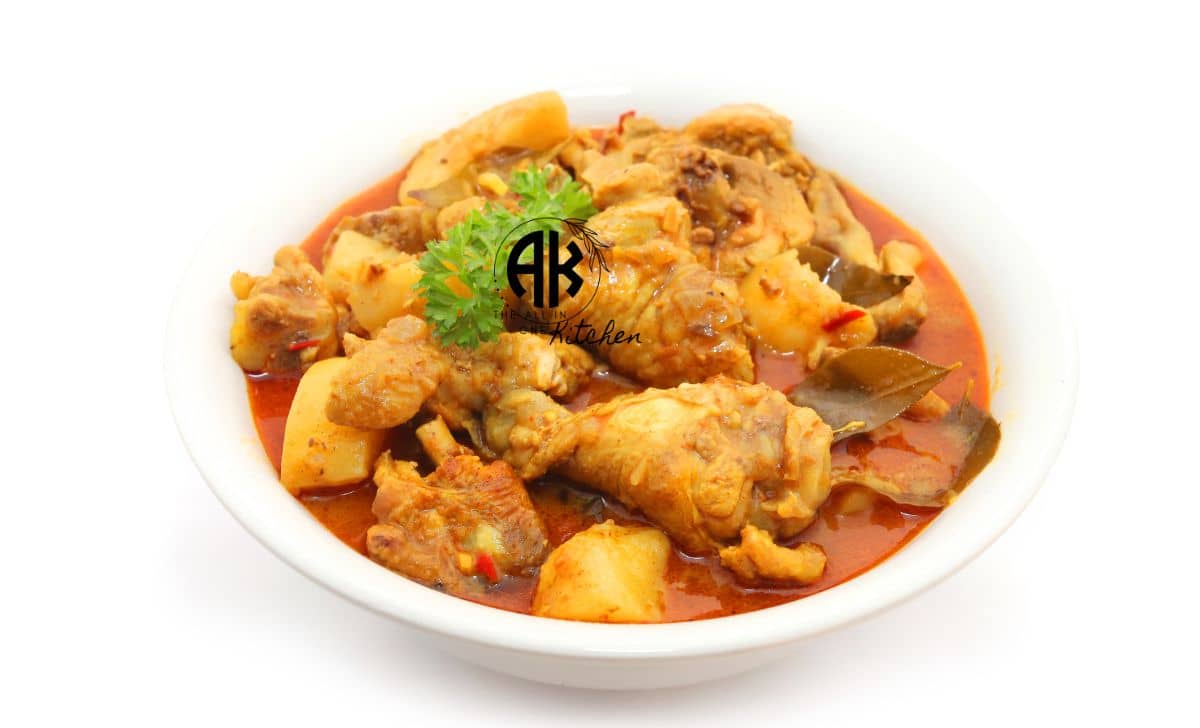 Dahi Chicken Nutrition Facts
This Dahi Chicken Recipe is as delicious as it looks, but it is also nutritious. A recipe usually provides a good amount of protein from chicken and yogurt. Yogurt adds calcium and probiotics. But keep in mind that the calorie count depends on the recipe ingredients and preparation method. It may change if you increase or decrease something.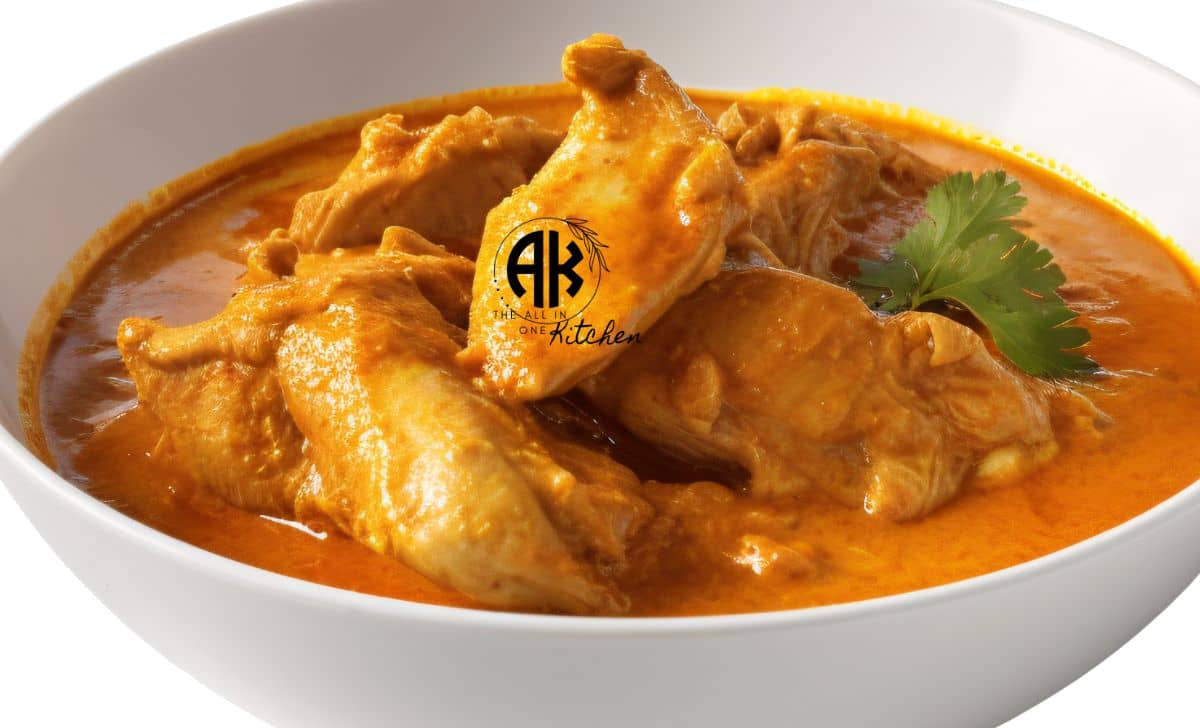 Tips for Making the Perfect Dahi Chicken
If you want to make a perfect Dahi Chicken Recipe, marinate the chicken with curd and spices for at least 2 hours in the fridge as this will allow the spices to penetrate the chicken and enhance its flavor. Instead of using regular yogurt in this recipe, if you prefer, use Greek yogurt as it will help your recipe to have a creamier texture. Cook lightly and slowly as it softens well and enhances the flavors of the spices. But remember not to skip the sautéing step before adding the curd. Add more or less spice to your liking and garnish with fresh coriander and mint for flavor.
Variations on the Dahi Chicken Recipe
Dahi chicken can be cooked in different ways if you want. You can cook this recipe with potatoes. This recipe is also cooked with carrots and if you want you can add vegetables like bell peppers and onions for extra texture. But many people like it spicy and add green chillies to it. You can test it in different ways with different types of mixtures.
Dahi Chicken Recipe Ingredients
500 gm cut into pieces
1 cup plain yogurt (preferably Greek yogurt/ curd)
1 onion, finely chopped
2 tomatoes, pureed
2 tbsp cooking oil
1 tbsp cumin
1 bay leaf
1 inch cinnamon stick
5 cloves
3 green cardamom pods
1 tbsp 1 teaspoon of ginger-garlic paste
1 tbsp 1 teaspoon turmeric powder
1 tbsp 1 teaspoon red chili powder
1 tbsp 1 teaspoon garam masala
salt to taste
Fresh coriander and mint leaves for garnish
How to make Dahi Chicken Recipe
Marinate the chicken: First, mix yogurt, ginger-garlic paste, turmeric, red chili powder, and a little salt in a bowl and keep the chicken aside for some time or if you want, keep this marinated chicken in the fridge for 1 to 2 hours. But remember to marinate for at least 20 to 30 minutes because otherwise, the spices will not penetrate the chicken properly.

Roast the spices: Then heat enough oil in a pan. Then add cumin seeds, bay leaves, cinnamon, cloves, and cardamom and fry until they become slightly fragrant.

Add onions: When the spices are fried, add the chopped onions and fry the onions well until they turn golden brown.

Cook the chicken: Now that the onions are fried, add the marinated chicken to it and fry well for 10-15 minutes until the color of the chicken changes or you get some water from this chicken or the chicken changes its color slightly.

Add the tomato puree: Then when your chicken gets a slight color change, add the tomato paste and cook for another 5 minutes or till you start getting a light oil from this masala.

Boil with curd: Then reduce the flame or turn off the gas and add the marinated curd mixture and cook gently for another 20-25 minutes, but remember to stir occasionally otherwise, your chicken will be cooked. may stick Cook until the chicken is tender and the curd is well mixed.

If you want you can add potatoes to this recipe I use any potatoes here so potatoes are not mentioned but you can add them if you want.

Add salt and garam masala: Add salt as per taste and add little garam masala. After that, you spread coriander leaves on top and then your chicken recipe is ready to eat.
Serve: You can serve this recipe with rice, bread, paratha or naan. Hope you will like this recipe and you and your family will enjoy it very much. Thank you.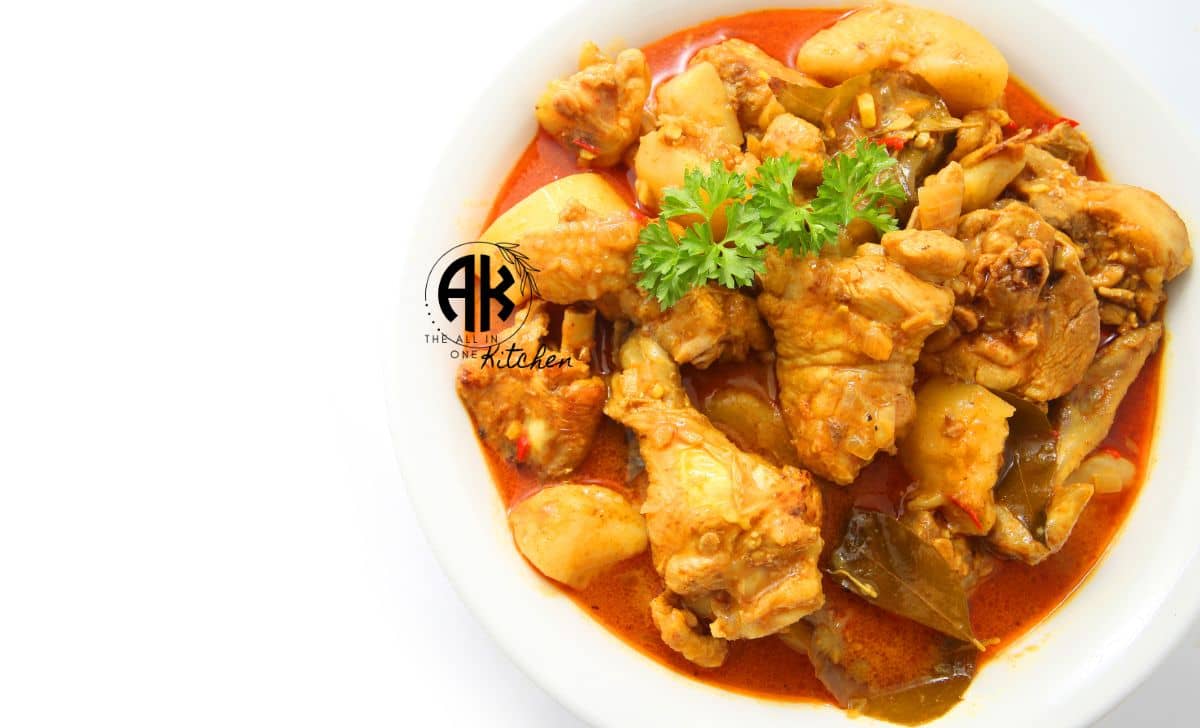 Read More Delicious Recipe
Delicious chicken rezala Recipe
Taste of India|Crispy Fuchka Recipe Unveiled Secrets
Delicious & Easiest Instant Pot Chicken Biryani
Delicious Spicy Macaroni Recipe
Delicious Bengali Shorshe Ilish Recipe: Rich History
Quick & Easy Bourbon Chicken Recipe
Best Strawberry Cheese Cup Cake (No Bake)
The Perfect Subgum Wonton Soup
Best Malabar Spinach Recipe with Fish Head
A Creamy Delight Paneer Lababdar Recipe
2 Amazing Cucumber Salad For Summer
Best Ever Instant Pot Air Fryer Boneless Chicken Breast Recipes
How To Make Creamy Mashed Potato Recipe
Easy Chicken Achari Tikka Recipe
Healthy Lychee Watermelon Fizz Mocktail Recipe
Delicious Air Fryer Salmon Bites Recipe
Roasted Garlic Mashed Potatoes with Cream Cheese
Best Ever Instant Pot Air Fryer Boneless Chicken Breast Recipes
A Delicious and Healthy Air Fryer Chicken Nuggets
Simple Air Fryer Lemon Garlic Chicken Breast
Delicious and Fluffy Bisquick Pancake Recipe
Best Thai Basil Pesto Recipe Ever
Delicious Orange Jello Salad Recipe
5 Tips for the Perfect Egg Garlic Fried Rice Recipe
Unique Style Chicken Lollipop Recipe
Crispy Baby Corn Fingers Recipe
Quick & Easy Choco Lava Cake Recipe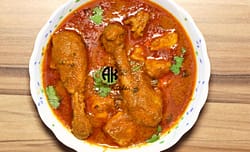 Dahi Chicken Recipe
Dahi Chicken Recipe is one of the amazing Indian recipes that you will enjoy.
Ingredients
500

gm

cut into pieces

1

cup

plain yogurt (preferably Greek yogurt/ curd)

1

onion, finely chopped

2

tomatoes, pureed

2

tbsp

cooking oil

1

tbsp

cumin

1

bay leaf

1

inch

cinnamon stick

5

cloves

3

green cardamom pods

1

tbsp

1 teaspoon of ginger-garlic paste

1

tbsp

1 teaspoon turmeric powder

1

tbsp

1 teaspoon red chili powder

1

tbsp

1 teaspoon garam masala

salt to taste

Fresh coriander and mint leaves for garnish
Instructions
Marinate the chicken: First, mix yogurt, ginger-garlic paste, turmeric, red chili powder, and a little salt in a bowl and keep the chicken aside for some time or if you want, keep this marinated chicken in the fridge for 1 to 2 hours. But remember to marinate for at least 20 to 30 minutes because otherwise, the spices will not penetrate the chicken properly.

Roast the spices: Then heat enough oil in a pan. Then add cumin seeds, bay leaves, cinnamon, cloves, and cardamom and fry until they become slightly fragrant.

Add onions: When the spices are fried, add the chopped onions and fry the onions well until they turn golden brown.

Cook the chicken: Now that the onions are fried, add the marinated chicken to it and fry well for 10-15 minutes until the color of the chicken changes or you get some water from this chicken or the chicken changes its color slightly.

Add the tomato puree: Then when your chicken gets a slight color change, add the tomato paste and cook for another 5 minutes or till you start getting a light oil from this masala.

Boil with curd: Then reduce the flame or turn off the gas and add the marinated curd mixture and cook gently for another 20-25 minutes, but remember to stir occasionally otherwise, your chicken will be cooked. may stick Cook until the chicken is tender and the curd is well mixed.

If you want you can add potatoes to this recipe I use any potatoes here so potatoes are not mentioned but you can add them if you want.

Add salt and garam masala: Add salt as per taste and add little garam masala. After that, you spread coriander leaves on top and then your chicken recipe is ready to eat.

Serve: You can serve this recipe with rice, bread, paratha or naan. Hope you will like this recipe and you and your family will enjoy it very much. Thank you.😊❤️
Video