You may have seen many chicken recipes, but if you want to cook a delicious chicken dish in very little time with very few spices, then definitely check out this Chicken Patiala Recipe. Chicken Patiala Recipe is an amazing recipe that you will want to eat again and again once you try it. This Chicken Patiala Recipe does not require much spices, you can easily make it at home with very little spices. So let's see how to make this Chicken Patiala Recipe at home and there will be many tips.
Table of Contents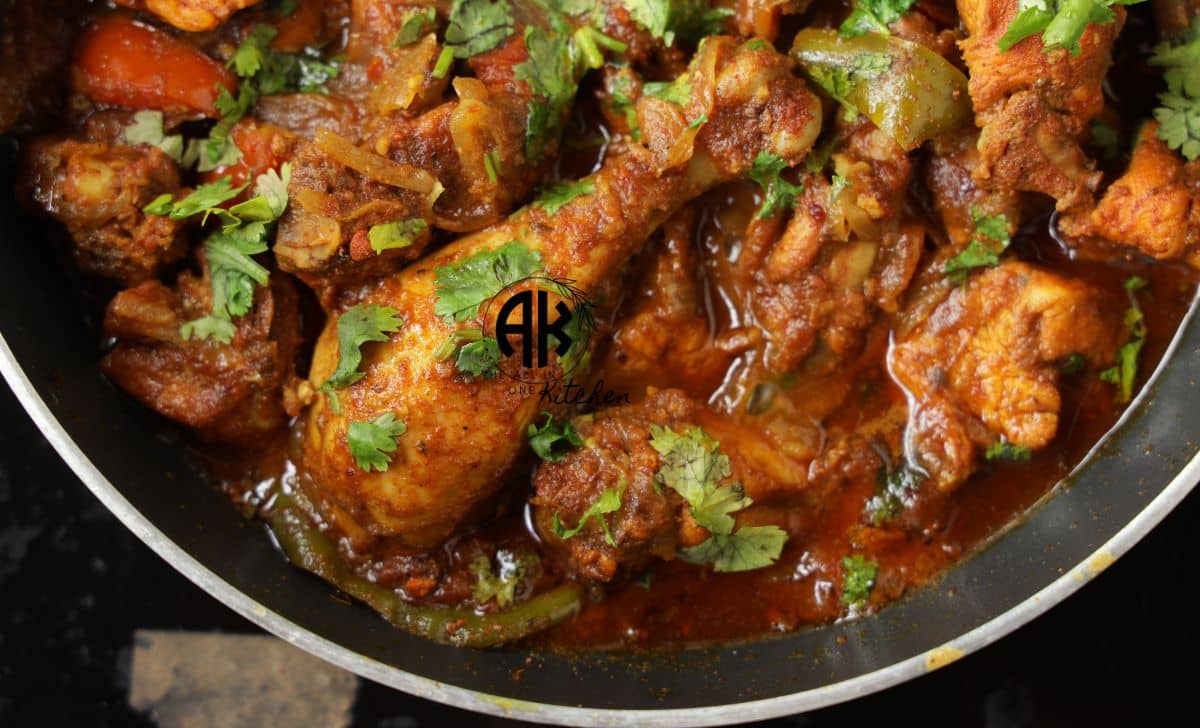 What is Chicken Patiala?
Popular in Punjab, chicken is marinated in yogurt and spices before being cooked in a rich and flavorful gravy to create Chicken Patiala. The dish is named after the Punjabi city of Patiala in India, where it is thought to have first appeared.
Chicken, curd, ginger, garlic, onion, tomato, cashew paste, spices, and cream are the main components of Chicken Patiala. First, a marinade made of yogurt, ginger, garlic, and spices is applied to the chicken. After that, it is cooked in a gravy made of spices, onions, tomatoes, and cashew paste. Ginger, green chilies, and coriander leaves are added as garnish after the gravy has been thickened with cream.
Rich and flavorful, chicken Patiala is the ideal dish for a special occasion. It is commonly served with naan bread or rice
Here is a shorter version:
In the Punjabi dish known as "Chicken Patiala," marinated chicken is cooked in a rich gravy made of yogurt, spices, and cashews. It bears the name of the Punjabi city of Patiala in India.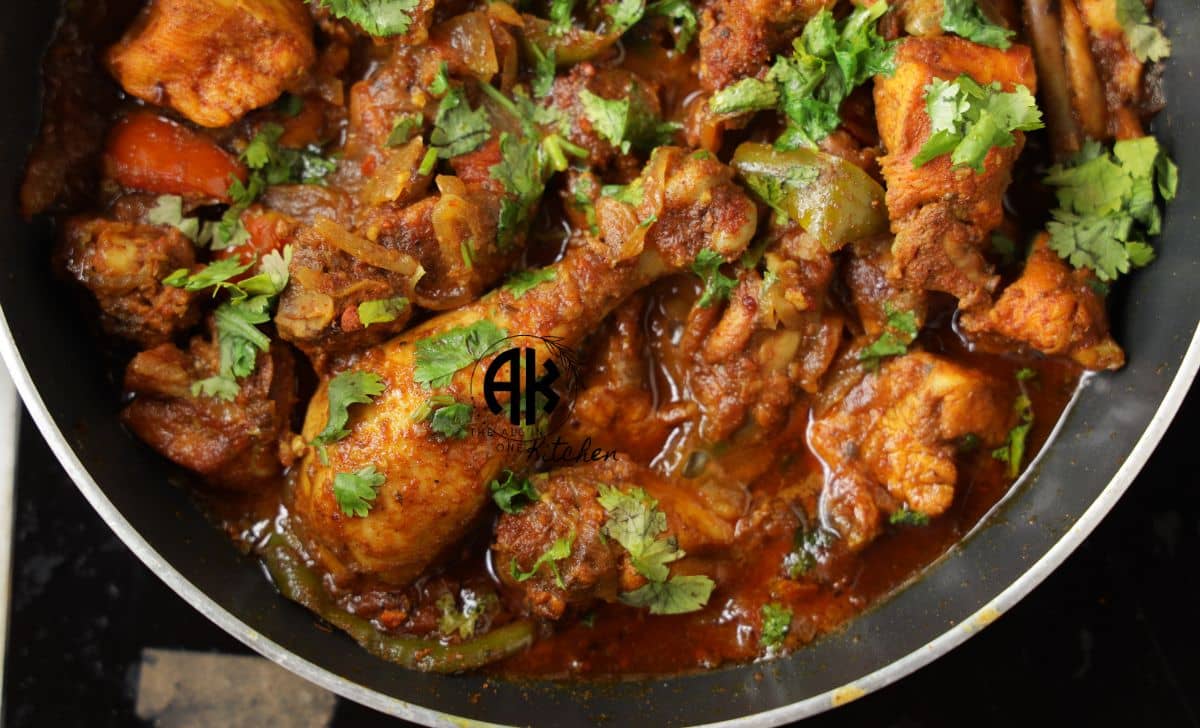 History and Love for Chicken Patiala
Chicken Patiala, named after the royal city of Patiala in Punjab, has a rich history. It is said to have been built during the reign of Maharaja Bhupinder Singh, who was known for his love of extravagant feasts. The dish was made to impress her, and it certainly did! Its bold flavor and royal appeal quickly made it a favorite in Punjabi cuisine.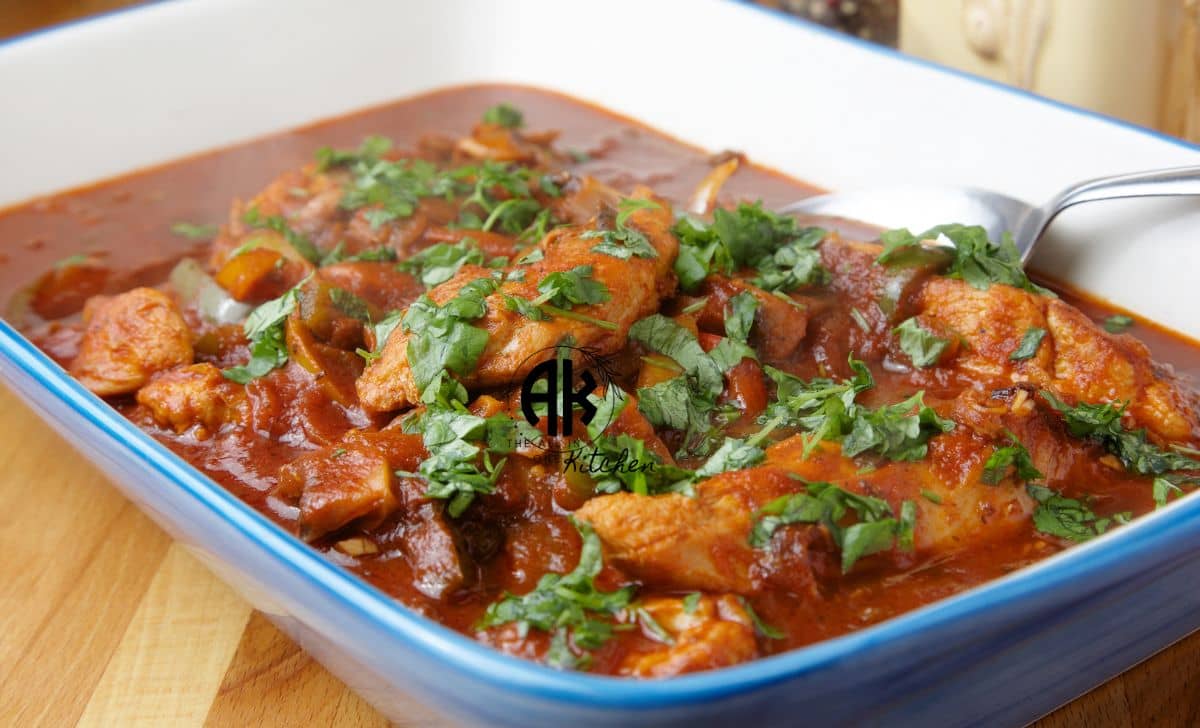 Read More Delicious Recipe
Delicious Keto Lemon Strawberry Cake
Simple Air Fryer Lemon Garlic Chicken Breast
Delicious & Easiest Instant Pot Chicken Biryani
Taste of India|Crispy Fuchka Recipe Unveiled Secrets
Delicious Bengali Shorshe Ilish Recipe: Rich History
How To Make Creamy Mashed Potato Recipe
Easy Chicken Achari Tikka Recipe
Healthy Lychee Watermelon Fizz Mocktail Recipe
Delicious Air Fryer Salmon Bites Recipe
Roasted Garlic Mashed Potatoes with Cream Cheese
Air Fryer Chicken Caesar Salad
Best Ever Instant Pot Air Fryer Boneless Chicken Breast Recipes
A Delicious and Healthy Air Fryer Chicken Nuggets
Simple Air Fryer Lemon Garlic Chicken Breast
Delicious and Fluffy Bisquick Pancake Recipe
Best Thai Basil Pesto Recipe Ever
Delicious Orange Jello Salad Recipe
5 Tips for the Perfect Egg Garlic Fried Rice Recipe
How to make chicken Patiala recipe?
To make the chicken you will need curd, ginger-garlic paste, turmeric, red chilli powder, coriander powder, garam masala powder, salt, black pepper, onion, tomato, cashew paste, water, heavy cream, ginger, green chillies and coriander leaves. . Patiala. Boneless, skinless chicken thighs are also needed.
Marinate the chicken in curd, ginger-garlic paste and spices for at least 30 minutes. Onions are added to the hot oil in the pot and cooked until soft. After adding tomatoes, cook until soft. Add water and cashew paste after stirring, then boil and simmer for 10 minutes. After adding the marinade, cook the chicken until fully cooked. After adding the heavy cream, ginger and green chillies cook for another minute. Enjoy with rice or naan bread garnished with coriander leaves.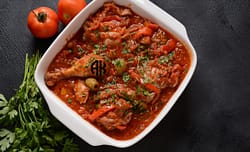 Chicken Patiala Recipe
You may have seen many chicken recipes, but if you want to cook a delicious chicken dish in very little time with very few spices, then definitely check out this Chicken Patiala Recipe.
Ingredients
For the Marinade:

500

gm

chicken

1

cup

yogurt

1

tbsp

ginger-garlic paste

1

tbsp

red chili powder

1

tbsp

turmeric powder

Salt to taste

For the Gravy

2

tbsp

oil

2

finely chopped

2

tomatoes, pureed

1

tbsp

tomato ketchup

1

tbsp

garam masala

1

tbsp

coriander powder

1

tbsp

cumin powder

½

cup

cream

Salt to taste

Fresh coriander leaves for garnish
Instructions
Marinating the Chicken

Combine yogurt, salt, red chili powder, turmeric powder, and ginger-garlic paste in a bowl.

Make sure the chicken pieces are thoroughly coated in the marinade before adding them. Give it at least 30 minutes to marinate.

Preparing the Gravy

The chopped onions are added to the hot oil in the pan. Cook them in a skillet until golden brown.

Cook the mixture, stirring occasionally, until the oil separates from the tomato puree and tomato ketchup.

Add salt, cumin, coriander, and garam masala while stirring.

Cooking the Chicken

Cook the marinated chicken in the pan until it loses its pink color.

Once the cream has been added and the chicken has been thoroughly mixed, let it simmer for a few minutes.

Add fresh coriander leaves as a garnish.
Video
Notes
Tips for the Perfect Chicken Patiala
For a quicker cooking time and simpler eating experience, use boneless chicken.
Red chili powder can be increased or decreased in amount to alter the level of heat.
Replace the oil in the gravy with ghee for an even richer flavor.
For tender chicken, give the marinating process plenty of time.
Nutrition Facts and Health Benefits
Let's look at the nutrition facts and health advantages of Chicken Patiala before getting into the recipe:
Nutrient Information (Per Serving)
280 calories
28g of protein
12g total fat
3g of saturated fat
12g of carbohydrates
3g of fibre
4g sugars
Salt: 600 mg
Health Benefits
Rich in protein: Chicken is a fantastic source of lean protein, which is necessary for muscle development and repair.
Several vitamins, including B vitamins like niacin and vitamin B6, which support metabolism and brain health, are present in this dish.
Minerals: Important minerals like iron, magnesium, and potassium are provided by the spices used in Chicken Patiala.
Antioxidants: Some ingredients, such as tomatoes, offer antioxidants that guard against cell deterioration.