Air Fryer Chicken Milanese Recipe is a very simple delicious dinner or lunch that you can easily make at home and this recipe is so delicious that your whole family will love it I guarantee. The chicken in the Air Fryer Chicken Milanese Recipe is crispy on the outside and juicy on the inside. Air Fryer Chicken Milanese Recipe is served with a lemon arugula salad topped with parmesan shavings!
Air Fryer Chicken Milanese Recipe is a classic Italian dish that is quick and easy to make at home. Arugula salad with lemony dressing, salty and tangy cheese, and crispy chicken cutlets make a delicious meal. This is my and my Mom's favorite foods include this.
Table of Contents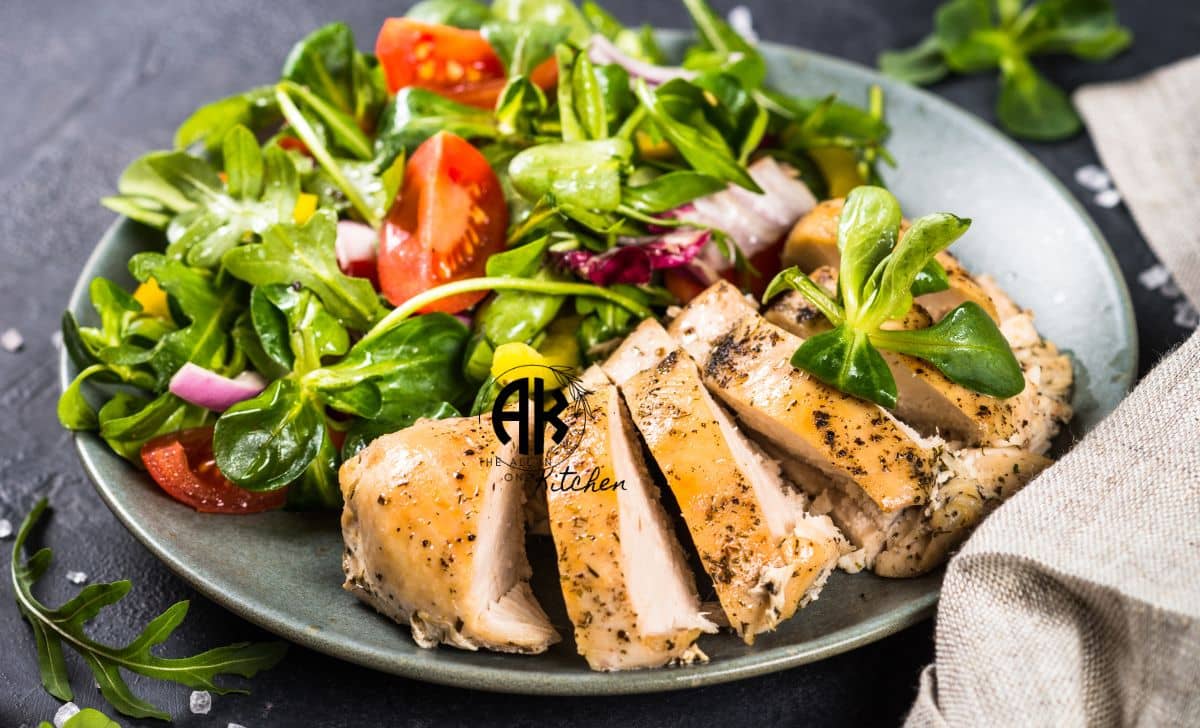 What Is chicken milanese?
A traditional Italian dish called chicken Milanese is made with skinless, boneless chicken. Additionally, eggs, flour, breadcrumbs, and different spices are used. It is thinly sliced, breaded, and pan-fried until crispy and golden brown. Since we are making it in the air fryer even though you can pan-fry it, I won't share the pan-frying technique with you today. This dish can be served with a variety of sauces, including marinara, pesto, or a straightforward butter sauce. It is typically served with a lemon rocket salad on top.
However, it is thought that the 16th century Milan, Italy is where this Chicken Milanese recipe first appeared. Originally made with veal, it was switched to chicken in the 19th century because it was more readily available and cost less. But there are many different versions of this recipe, which is now loved by people all over the world.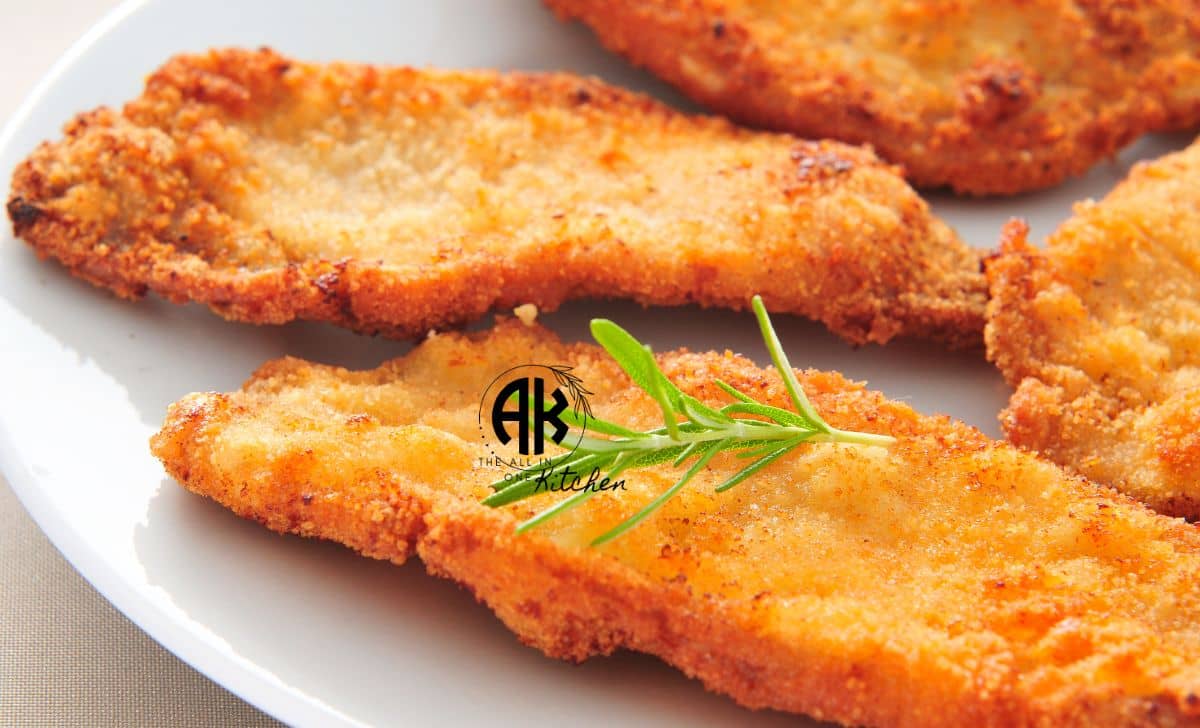 What Is the History of Chicken Milanese?
Cotoletta alla milanese, also known as chicken Milanese, is a dish that is thought to have had its beginnings in Milan, Italy, back in the Middle Ages. It consists of breaded and fried chicken cutlets that are frequently served with salad or side vegetables, lemon, and breading.
During the 19th century, the dish gained popularity across Europe, with local variations emerging in Austria (served as wiener schnitzel) and France (known as escalope de poulet à la milanaise). It is still a well-liked dish in Italian cuisine today. Arugula and tomato slices are frequently added to chicken Milanese when it is served as an entree in American cooking.
What Does Milanese Style Mean?
Elegance, sophistication, and meticulousness are the three characteristics that set the Milanese fashion aesthetic apart. It is renowned for its use of high-end fabrics and tailoring and is frequently described as both modern and classic.
The epicentre of Italian fashion, Milan is crowded with well-groomed tourists. Milanese fashion is all about appearing polished and put together without going overboard. Knowing how to dress appropriately for the situation and the time of day is also essential.
What is chicken Milanese made of?
Ingredients used to make chicken Milanese include:
chicken cutlets without skin and bones
whole-wheat flour
Breadcrumbs
Eggs
lemon slices
the oil of olives
Add pepper and salt.
Other ingredients used in some recipes include parmesan cheese, parsley, and garlic powder.
The chicken cutlets are uniformly thinned out to create Chicken Milanese. By doing this, you can guarantee that the breading sticks well and that the chicken cooks evenly. After that, the cutlets are coated with flour, beaten egg, and breadcrumbs. The breadcrumbs can be either plain or spiced with herbs and other seasonings.
The cutlets are breaded, then fried in hot oil until crispy and golden on both sides. The chicken is then fully cooked when it reaches a temperature of 165°F inside.
how to cook chicken milanese in air fryer
The steps below should be followed in order to air fry chicken parmesan.
400 degrees Fahrenheit should be the setting for your air fryer.
the chicken cutlets should be uniformly thin.
Toss the cutlets in a mixture of flour, beaten egg, and breadcrumbs.
With care to avoid overcrowding the basket, put the cutlets in the air fryer.
To make the cutlets crispy and golden brown, air fry them for 7-8 minutes on each side.
In order to serve the cutlets, take them out of the air fryer and give them some time to rest.
Serve with the sauce of your choice, such as a simple lemon butter sauce, pesto, or marinara.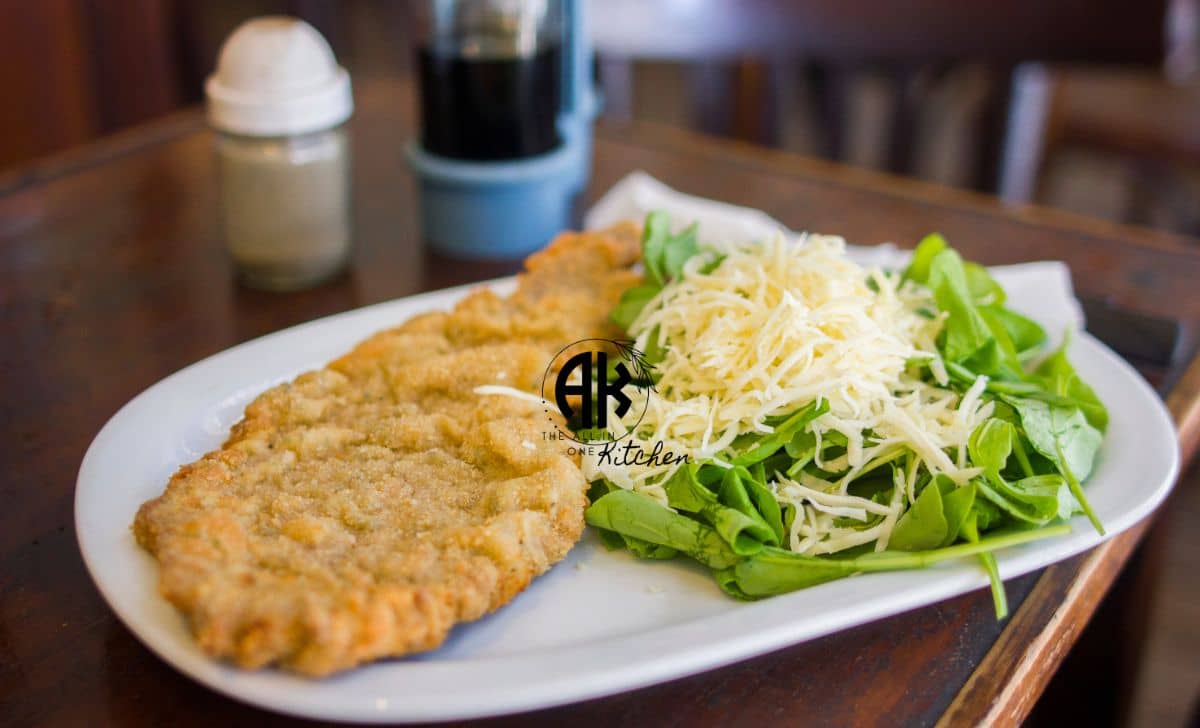 is chicken milanese healthy
Depending on how it is made, chicken Milanese can be a nutritious dish. Lean chicken is a calorie- and fat-efficient source of protein. However, breading and frying a dish can increase its caloric and unhealthy fat content.
The following advice will help you prepare a healthier version of Chicken Milanese.:
Replace the all-purpose flour in the breading with whole-wheat flour.
Instead of salt, season the breading with herbs and spices.
Instead of frying the chicken cutlets, bake them.
Serve the chicken with a nutritious side dish, like roasted vegetables or a salad.If you decide to fry the chicken cutlets, make sure to use a healthy oil, like avocado or olive oil. And after frying, make sure to drain any extra oil by placing the cutlets on paper towels.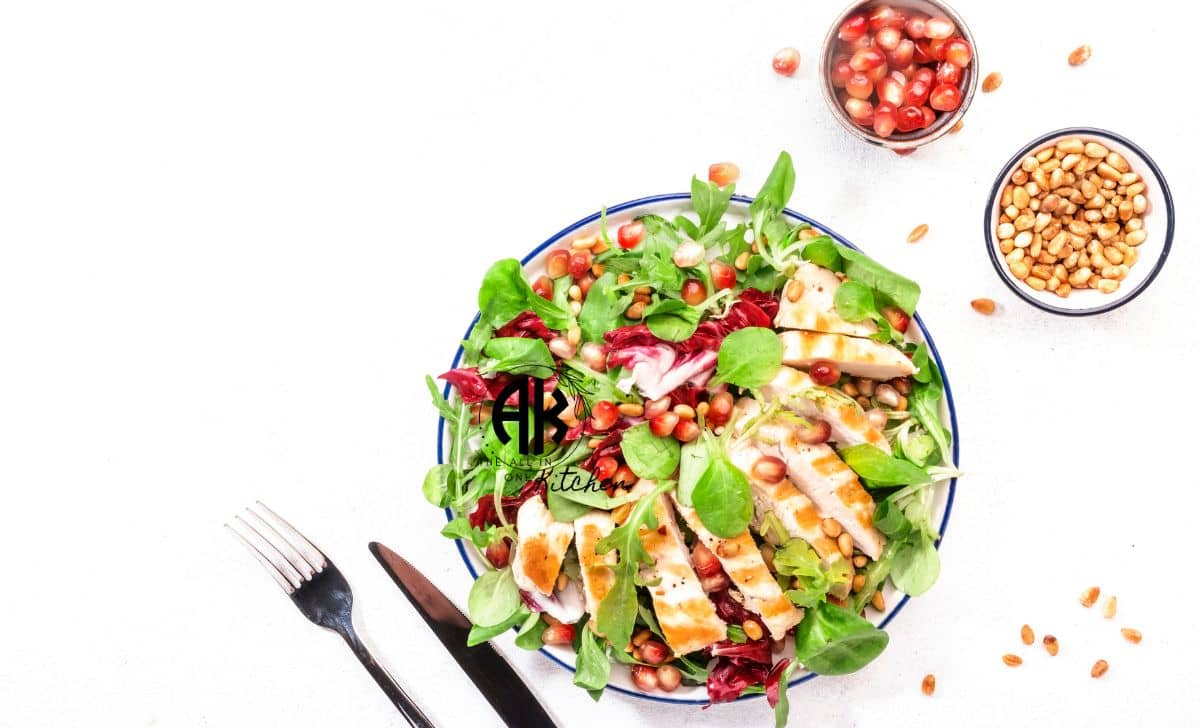 how to serve chicken milanese
Delicious and adaptable, chicken Milanese can be prepared in numerous ways. Here are some suggestions:
Serve the chicken with a simple lemon wedge and a side of your preferred pasta or rice for a traditional chicken Milanese meal.
Serve the chicken with a side of your preferred tomato sauce, such as marinara or puttanesca. Chicken Milanese with Tomato Sauce.
Pesto-topped chicken Milanese is best served with roasted vegetables and a side of pesto.
Serve the chicken on a toasted bun with your preferred condiments, such as lettuce, tomato, and mayonnaise, for a chicken Milanese sandwich.
Serve the chicken in a salad with your favourite vegetables and dressing over a bed of greens.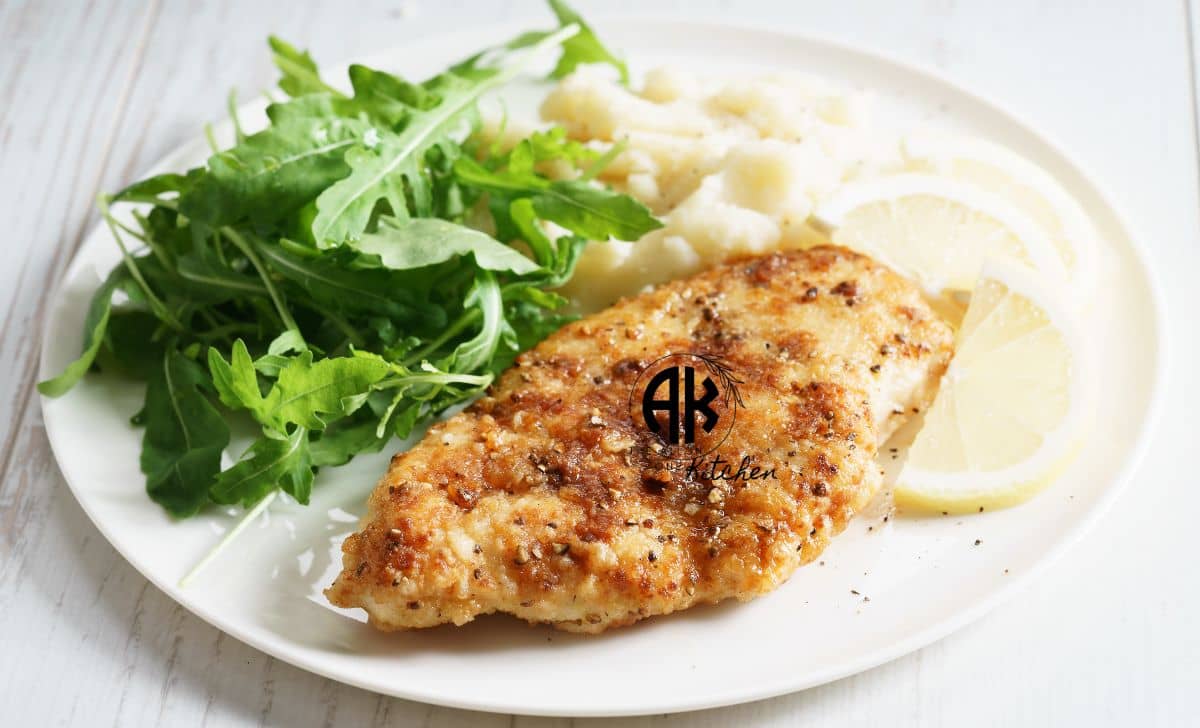 How Long Do I Cook Chicken Milanese In the Air Fryer?
The actual response is that it depends on your air fryer and the thickness of your chicken cutlets.
The secret to making this dish, as well as any dish with chicken, in an air fryer is to give the chicken room so that it can cook properly and evenly. The chickens should all be of the same thickness, which is another important factor.
Regardless of the thickness you decide on for your chicken, it is much easier to cook two chicken breasts at the same time if they are the same thickness.
Tips For the Perfect Air Fryer Breaded Chicken-
I always spray the entire coating with olive oil to get the chicken to really crisp up. What happens when the air fryer hits the olive oil? It allows it to crisp up. Without the oil, you will probably get chicken dried out or with white spots. And your chicken will be dried out.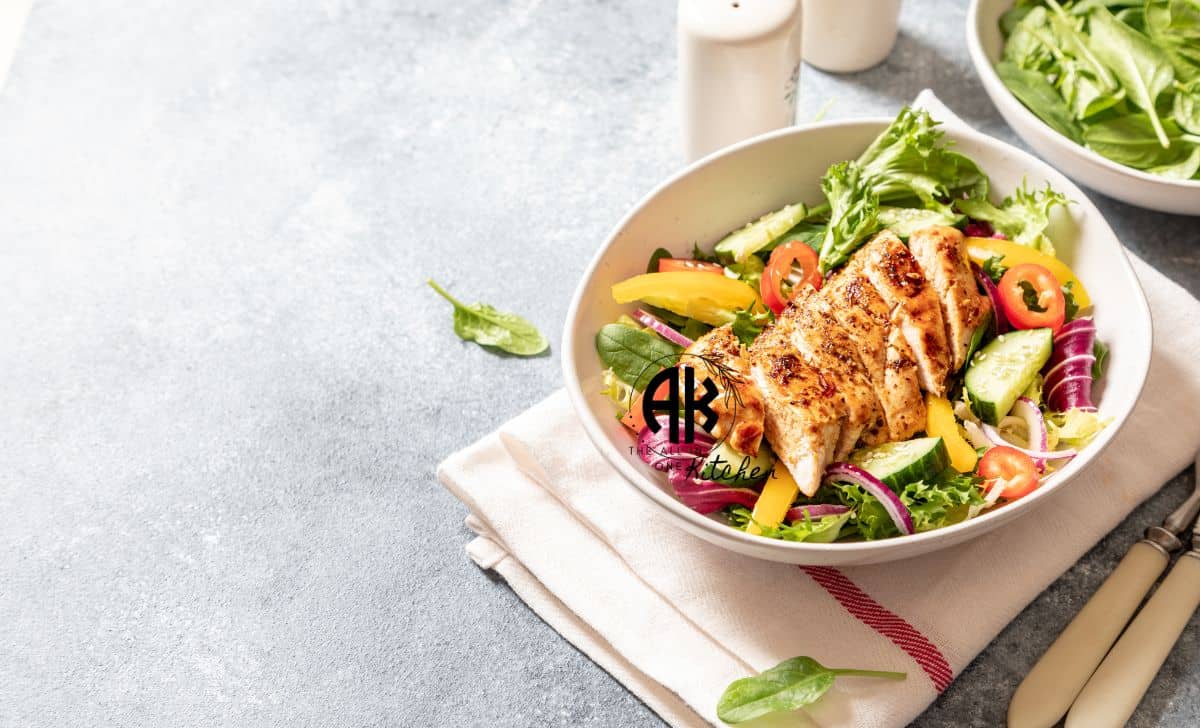 Read More Delicious Recipe
Delicious chicken rezala Recipe
Taste of India|Crispy Fuchka Recipe Unveiled Secrets
Delicious & Easiest Instant Pot Chicken Biryani
Delicious Spicy Macaroni Recipe
Delicious Bengali Shorshe Ilish Recipe: Rich History
Quick & Easy Bourbon Chicken Recipe
Best Strawberry Cheese Cup Cake (No Bake)
The Perfect Subgum Wonton Soup
Best Malabar Spinach Recipe with Fish Head
A Creamy Delight Paneer Lababdar Recipe
2 Amazing Cucumber Salad For Summer
Best Ever Instant Pot Air Fryer Boneless Chicken Breast Recipes
How To Make Creamy Mashed Potato Recipe
Easy Chicken Achari Tikka Recipe
Healthy Lychee Watermelon Fizz Mocktail Recipe
Delicious Air Fryer Salmon Bites Recipe
Roasted Garlic Mashed Potatoes with Cream Cheese
Best Ever Instant Pot Air Fryer Boneless Chicken Breast Recipes
A Delicious and Healthy Air Fryer Chicken Nuggets
Simple Air Fryer Lemon Garlic Chicken Breast
Delicious and Fluffy Bisquick Pancake Recipe
Best Thai Basil Pesto Recipe Ever
Delicious Orange Jello Salad Recipe
5 Tips for the Perfect Egg Garlic Fried Rice Recipe
Unique Style Chicken Lollipop Recipe
Crispy Baby Corn Fingers Recipe
Quick & Easy Choco Lava Cake Recipe
Air Fryer Chicken Milanese Recipe
You'll love this recipe for delicious and simple Air Fryer Chicken Milanese Recipe .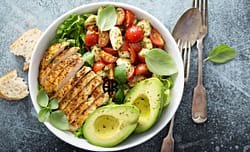 Air Fryer Chicken Milanese Recipe
You'll love this recipe for dela icious and simple Air Fryer Chicken Milanese Recipe .
Ingredients
500

gm

boneless, skinless chicken breasts

1

cup

all-purpose flour

1

cup

bread crumbs

½

cup

grated Parmesan cheese

½

tbsp

garlic powder

¼

tbsp

dried oregano

salt to taste

½

tbsp

black pepper

1

egg

water

Olive oil spray
Instructions
Set the temperature on your air fryer to 400 degrees.

To achieve a consistent thickness of about 1/4 inch, the chicken breasts should be pounded.

In a shallow dish, mix together the flour, bread crumbs, Parmesan cheese, oregano, garlic powder, salt, and pepper.

In a different shallow dish, whisk the egg and water together.

Three different mixtures should be used to dredge the chicken breasts: flour, egg, and bread crumbs.

When adding the breaded chicken breasts to the air fryer basket, try not to pack it too tightly.

Olive oil should be sprayed on the chicken breasts.

For golden and crispy results, the chicken breasts should be air-fried for 7-8 minutes on each side.

After removing the chicken breasts from the air fryer, you should let them rest for a while.
Video